SSLF supporting riders at World Championships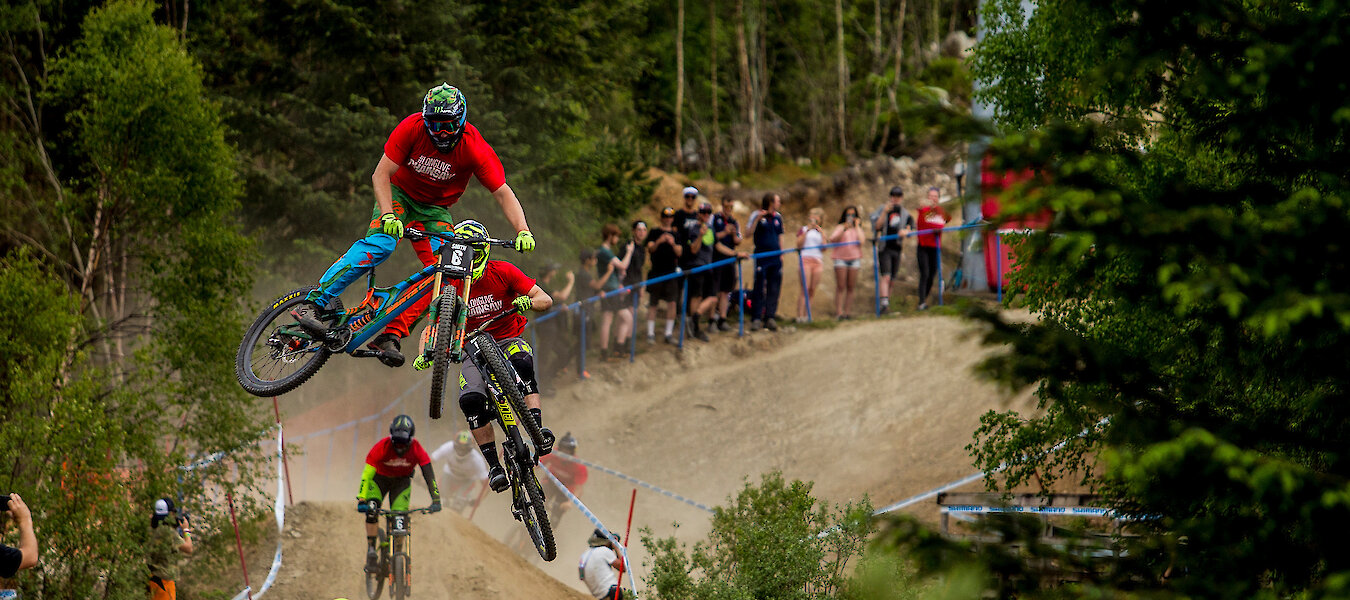 A note from the Chief Sport Officer, Scott Kelly:
For athletes and coaches, representing Canada and participating in one's first international race is a special moment. Cycling Canada has a long history of hosting international races on home soil, and these are many Canadians' first opportunity to toe the line against the world's best. For young athletes, the next big step is making the trip across the pond and participating in one of Cycling Canada's numerous development projects in Europe.
This year, Cycling Canada has delivered National Team development programming for Junior athletes in Road, Mountain Bike, BMX and Track. As a result of the COVID-19 pandemic, this was a young athletes' first opportunity to race for their country and for some, their first trip overseas.
Our 10-year Strategic Plan outlines a framework for 8 key components that will improve the delivery of our "Gracious Champions" programming. Development programming represents an opportunity to move the needle in several different areas all at once.
With the collaboration and support of 94 Forward, the Steve Smith Legacy Foundation and Club 1882, Cycling Canada has sent a fully-supported team of Junior Downhillers to the World Championships in Val di Sole, Italy; and to the UCI World Cup the following weekend in Lenzerheide, Switzerland. This represents an incredible opportunity for these young athletes to compete abroad, gain experience while progressing in the sport they love.
Developing Canadian coaches is also a key component to our success going forward. Cycling BC Coach, Adam Walker, is the team manager for this project and Claire Buchar, 2011 World Championships Bronze medallist and 12-year National team veteran is the coach. While the athletes will all benefit from Walker and Buchar's expertise, it's also a chance for both coaches to be able to increase their own knowledge and skills.
World-class athletes and their years of experience is one of our greatest resources. National Team members Mark Wallace (Canyon Collective Factory Downhill Team) and Finn Iles (Specialized Gravity) also donated their time, graciously leading a Q&A session with the younger athletes.
For the World Cup week in Lenzerheide, the DH team and support staff are wholly-integrated with our XC programming. This serves to improve logistics and efficiencies, while allowing for the sharing of resources and best practices. These improvements will help Cycling Canada run more projects to ultimately provide more opportunities for Canadian riders.
Investing time and effort into development programming is an important part in building a sustainable performance system. A sustainable performance system that will deliver gracious champions to the world stage and lifelong ambassadors to our community.