Awards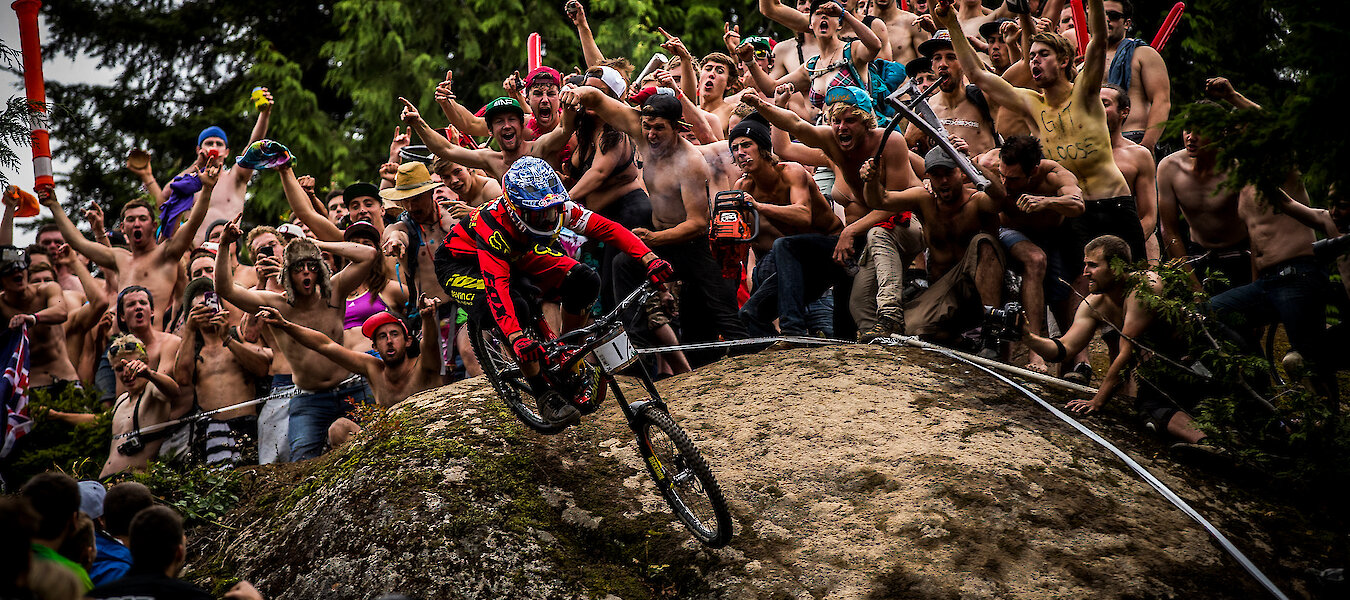 Steve Smith Memorial Award
From a young age Stevie was hooked on the Whistler Crankworx festival in the bike mecca of Whistler Bike Park each year. During his transition to a full time World Cup Racer Stevie would stay true to his BC roots and make the pilgrimage to Crankworx Whistler each year. In true Stevie style he relished on the complete week; multiple downhill races, plenty of park laps, and the never ending apres. The ability to race multiple events in a week, in an amazing place kept him coming back each year, even while a mainstay on the World Cup circuit.
Through the years there were many great Stevie memories from Crankworx Whistler,
2009 First Canadian Open podium behind Sam Hill & Brenden Faircloth
2011 First Canadian Open DH Win
2012 Winner of all 3 major DH events Garbanzo DH, A-Line DH, and Canadian Open DH
2013 Winner of A-Line and Canadian Open DH
2015 A-Line DH winner
In celebration of Stevie's love for Crankworx Whistler and the immense talent which the festival draws each year, the SSLF aims to present the Steve Smith Memorial Award each year.
This award is targeted at a young un-supported racer who competes in all 3 major gravity events at Whistler Crankworx. The Garbanzo DH, A-Line DH and Canadian Open DH. With priority given to the Canadian Open DH, we search for for the most deserving, in-need young rider to achieve their on-ward goals.
Past Stevie Smith Memorial Award Winners:
2021- None- Support was given to Cycling Canada for Jr Riders at World Championships
2020- None- Covid
2019- Luke Meier-Smith
2018- Ainhoa Ijurco
2017- Lucas Cruz
2016- Magnus Manson
During these challenging times with events and travel the award may not be presented each year. But the SSLF will be sure to find a way to support the future of gravity racing in lieu of any circumstances that will arise.